You are here: Home > Events > Socioparty - 25 January 2018
Students Associations at the Institute of Sociology invite all students for Socioparty!
25 January 2018, at 20:00, in the Jamaica Club, Ruska 51b - https://goo.gl/maps/suPvWnhGbvz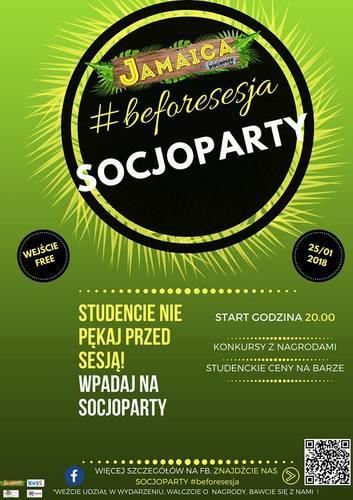 Dear Students of Institute of Sociology, how's it going this winter? Warm socks dressed up, radiators doing their best, hot bevereges already brewed? Do you miss May and Socio-Boat?
Then We have something for You, which'll warm you up better than mulled wine on the Christmas Market! The best carnival party this winter is coming right up!
Get ready on 25th of January 2018 in Jamaica Club for the best new year party. More info in the link below.
https://www.facebook.com/events/737937319737943/